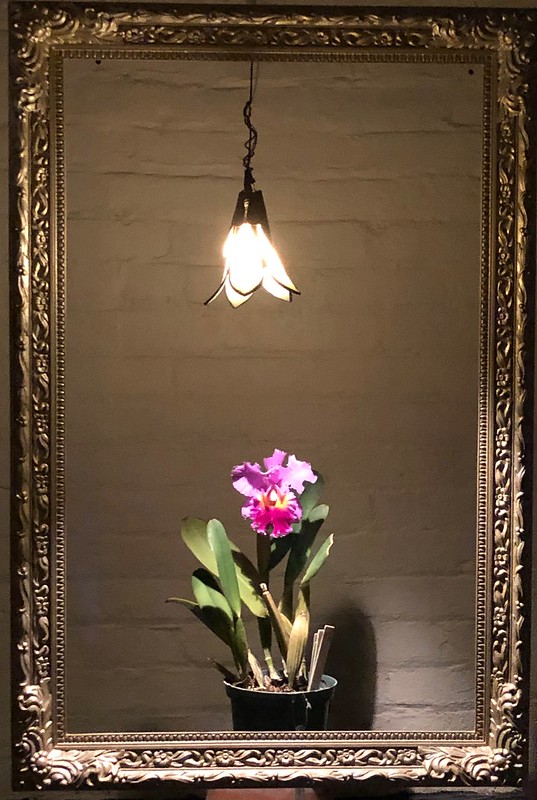 Whaaaat, two Buffalo outing posts in a row? I KNOW, I weirdly had plans on back to back nights to go out and do things last week - who am I?!
I'd heard buzz about this visually cool event at the
Botanical Gardens
called
Lumagination
for a year now. I totally missed the boat last year, so when I saw news of its return this year I insisted that my friends escort me. :)
We all met at my sister's house and stopped for some necessary Tim's on the way - gotta roll up those rims! (I won a coffee!!) Sorryyyy non-Buffalonians for the Buffalese ;) My friend Lynne drove through the blowing snow while we blasted Ari's new TUN album (OBSESSED), and we were all in the typically goofy mood we find ourselves in when we're together. Everything was a treat to look at from the second we walked up - including the guy in a head-to-toe light up suit and glowing mohawk.
The first room we went into was one of my favorites. The dreamy-ness of the white twinkle lights on all of the green leafy plants just makes you feel like you're in a magical, almost romantic place. Like something out of a movie!
Every room/greenhouse had a different aesthetic - different colors, different themes, different feels. Some of the areas felt like being in Disney world or Rainforest Cafe, others felt zen and dreamy. And ALL of it was gorgeous and interesting!
We had such a good time! I left some videos from our visit on the highlight reel of
my Instagram
if you want to see it (
@jenn.rych
) - it's cool to see the lights and features in action!
When we left, we stepped into a total whiteout! It's strange how a camera has a hard time capturing it, but snow was flying and the wind was blowing, and it was a challenge just trying to make it back to the car! It did make the greenhouses look so cool, though. The contrast of the colored lights and the white snow was so pretty!!
This is such a fun, pretty event (with happy hours on the weekends!), and it makes for a fun night out with friends or a perfect date night destination! This event doesn't last much longer, so don't miss it!!! I did last year, and had to wait a whole 12 months to check it out!!!
Lumagination
is currently on display at the
Buffalo Botanical Gardens
from now until Februrary 24th. Get your tickets
HERE
or at the door!